Advanced and Enviromentaly Friendly Design
All the elements are designed with the latest computer technologies based on finite elements and computational fluid dinamics, embracing a wealth of experience developed over the years. They allow for the maximum energy conversion even in adverse conditions. They are also characterized by an excellent behavior at partial loading and avoiding cavitation. The cared design is self-lubricated, avoiding pollution due to oil and grease. Thus, the designs are ENVIROMENTALLY FRIENDLY.
We offer you the experience over 1000 turbines, installed in Spain, America and Afrika.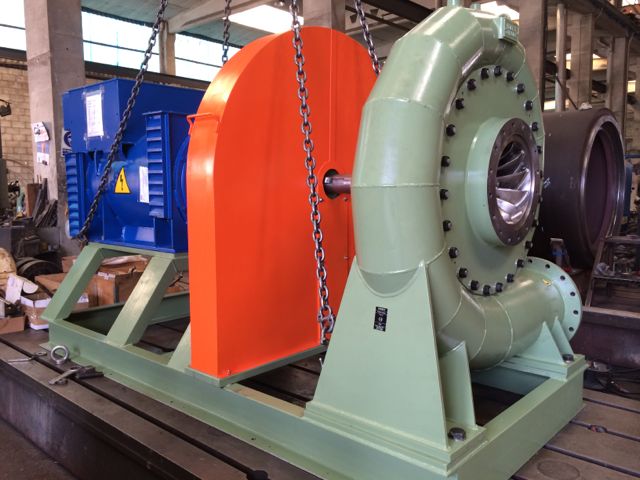 Equipment
The hydraulic turbines can be suministrated with all the necessary equipment for Micro - Mini power stations up to 5 MW. They operate completely automatically either isolated or connected to the network. The equipment may include:
Alternator
Gearbox
Couplings
Hydraulic control unit
Mechanical or electronic speed regulators
Control panel with programable automaton
Grate cleaning
Gates
Power station remote control